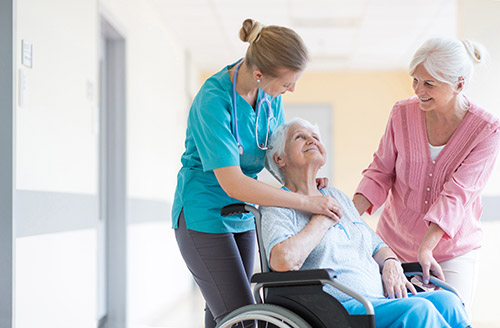 Welcome back to our assisted living and memory care blog. We've covered the first seven of this eight-part series on the subject of "When and How to Seek Professional Assisted Living or Memory Care". Those seven blog posts are conveniently linked for you in the topic list below:
Prepare for a safe Transition
Congratulations! If you've accomplished all of the above, now it is time to make the transition. Yes, there will be stress involved, but take comfort that you are nearing a sharp increase in both your loved ones and your quality of life! So, let's get moving!
Prepare for a Safe Transition
Now that you've finalized the community, it's time to make a smooth transition. Once you've gone through the terms and conditions and proceeded with the payment, you can help set-up rooms, get involved in activities, and help your parents settle in. It's recommended to meet the care and administrative staff to build a bond with the caregivers who play an important role in the wellbeing of residents.
Display patience towards your aging parents as they settle in a new environment. If possible, show a genuine interest in the activities and you can even participate in one of the activities to make parents feel at home. It's important to stay connected with staff and parents during this phase. Once the parents settle in, they will soon start to enjoy all the benefits being offered by assisted living and like their new home.
Important Points for Moving a Person with Dementia into an Assisted Living Community.
Begin the conversation (In case of an early stage of dementia)
Always choose a provider specialized in memory care
Display empathy, care
Fill the room with their favorite personal belongings
Give them space
Visit frequently
At times, it may take one to three months for your parents to adjust to this new environment and lifestyle. Your patience and support is vital in making this move successful.
We sincerely hope that you've discovered this eight-part blog series to be both useful and actionable. When the time comes for you to seek a consult regarding professional assisted living or professional memory care services, please know that Manor Lake Assisted Living & Memory Care Canton is here for you. We're ready to discuss some or all the topics listed above. Call us!