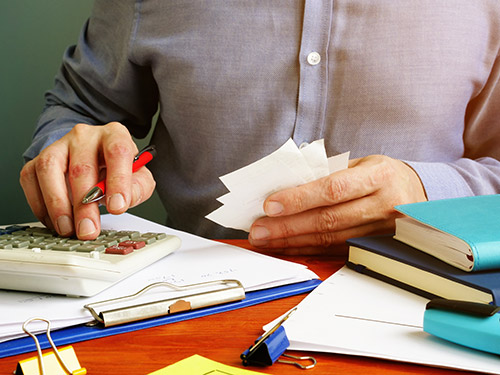 Welcome back to our assisted living and memory care blog. We're here for you dear residents, resident's family, and the entire local community. Last week we posted the first of an eight-part series on the subject of "When and How to Seek Professional Assisted Living or Memory Care". That blog post is conveniently linked for you in the topic list below:
Determine your Budget
Understand your Parent's Needs and Issues
Know your Own Limitation
Research Well
Evaluate the Options
Take a Personal Tour
Prepare for a safe Transition
In this second of eight posts, our intent is to help you address how to determine your budget when the time comes. As we pointed out last week, as professional assisted living and memory care providers, we field calls every week regarding the financial considerations regarding professional health care. While every situation is unique, there are recurring considerations common for all of you. So, let's get started on determining your budget.
Arriving at a reasonable monthly budget is often one of key criteria in the decision-making process. The cost of assisted living varies for each community. Some assisted living communities have an all-inclusive rate while others may have a base rate plus level of care charge.
Assisted living expenditures often fall under bracket of "private pay". Some long-term care insurance plans may include support for this category. However, an individual can opt for an assisted living waiver if the beneficiary meets the clinical eligibility for the said waiver.
One cannot solely depend on Social Security benefits to pay for assisted living. While it is an important source of income for senior members, the fee for assisted living may go higher than the amount received through Social Security.
Veteran's Administration (VA) also offers support for assisted living provided the eligibility criteria are met. Enrollment at the VA assisted living centers is as per availability and eligibility.
Depending upon your health insurance plan, Medicare may offer certain services not covered by assisted living. In recent times, state government offers support for assisted living through Medicaid programs. But, it may not cover the entire cost of the program. You will need a deep understanding to know if your parents are eligible to apply for certain Medicare or Medicaid benefits. We can help you with this!
When the time comes for you to seek a consult regarding professional assisted living or professional memory care services, please know that Manor Lake Assisted Living & Memory Care Canton is here for you. We're ready to discuss some or all the topics listed above. Call us!