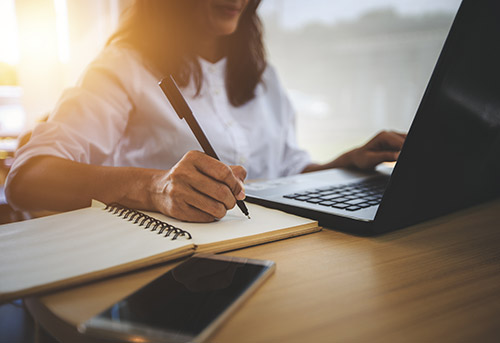 Welcome back to our assisted living and memory care blog. We've covered the first four of this eight-part series on the subject of "When and How to Seek Professional Assisted Living or Memory Care". Those four blog posts are conveniently linked for you in the topic list below:
Research Well
Evaluate the Options
Take a Personal Tour
Prepare for a safe Transition
In today's fifth blog post of the series, our intent is to help you learn how to research well. We are confident that the more you research, the more you will come to learn that we stand alone as your professional assisted living and memory care consultants and care providers. While every situation is unique, and each and every one of you have unique expectations, we are confident that we stand ready and more than able to address each and every one of your needs and concerns. So, let's get started with how to research well.
Research Well
Make a checklist of all your requirements based on the points mentioned above. Use these checklists to understand the offerings. A checklist helps you drill down to your requirements to pick the right community. If your parents need specialized memory care, then ensure your service provider has the right set of professionals. Assisted living communities that offer dementia care trained staff on the premises also have their residential areas catering to the needs of such residents. For example, facilities include doors with alarms or outdoor spaces that are enclosed with walking pathways.
We'll help you add to your checklist of requirements. There are things you should expect from your care providers that you haven't even thought of. The more you know, the more that, together, your loved one will enjoy the quality of care and quality of life that they deserve. So, we trust that it is becoming clear to you that when the time comes for you to seek a consult regarding professional assisted living or professional memory care services, please know that Manor Lake Assisted Living & Memory Care Canton is here for you. We're ready to discuss some or all the topics listed above. Call us!