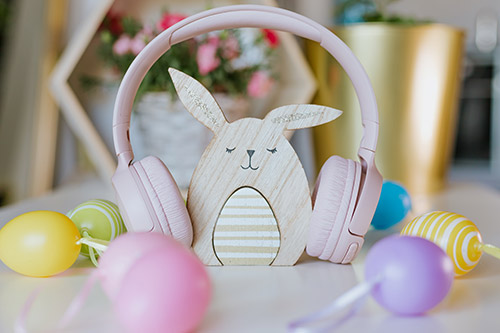 Welcome back to our senior living and memory care blog! We received some great feedback on our previous blog post regarding Easter activities that you can enjoy with both your assisted living loved ones and/or your memory care loved ones. A couple of readers passed along the vital role that music plays as part of their care support.
Whether your visiting your loved one residing with us in our assisted living community, visiting your loved one within our memory care community, or are taking care of a loved one at home, we're going to make it easy for you to celebrate what Easter is all about, the resurrection of Jesus Christ. With thanks to the good people at Christianity.com, here's a link to the Top 15 Easter Hymns to Celebrate the resurrection. The really nice thing about this link is all the songs are one-click directly linked to YouTube videos. Simply sit down with your loved one, click, and listen.
Again, thanks to our readers who suggested that we blog about Easter music as a seasonal support activity for those under our and your care. As always, we invite everyone to contact us anytime!