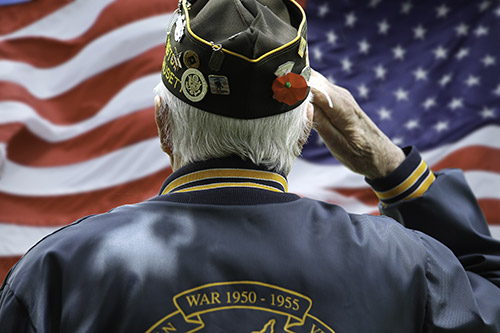 Greetings to all followers of our Canton Assisted Living and Memory Care blog! Every year our phones light up on/or near the first of May. This is the time of year when people across the country first start thinking about Memorial Day (May 30th this year) and how they are going to celebrate the Holiday. Call start coming in to inquire about our Memorial Day festivities here at Manor Lake and we're happy to share them with you all in real time. Visit our assisted living and memory care website throughout the month to get updates.
Part of your Memorial Day planning thoughts go out to the assisted living and memory care residents under our care. Of course, all you at home caregivers are doing the same thing, planning how to involve your loved ones during the holiday. Last year we received very positive feedback regarding our blog post that offered readers a perspective the effect this particular holiday has on our senior loved ones. The big take away was to remind all of you who provide senior assisted living care services and or senior memory care support services that Memorial Day can be taxing on the heart of our beloved seniors.
To some, the holiday is a reminder of a cherished loved one that has passed and who is sorely missed. We caregivers need to be prepared to guide our loved ones toward positivity of memories. You will provide your loved ones with a gift of love by investing some thought on specifically how you are going to deliver positivity to those loved ones who tend to get down during holiday events.
In almost all cases, our senior loved ones either had a direct relative, husband, or wife who served. Some of them will have lost loved ones to armed conflict. Most somewhere along the way, at a minimum, lost a friend or acquaintance. So, the Memorial Day holiday, by nature, comes with a degree of solemness for us all. Our senior loved ones can get emotionally hit hardest of us all. Please spend time discussing family members and friends that they might have lost to armed conflict and the memories you have of them. Talk to your children and explain the significance of this day to them and why we get to take time off from work and school.
Here at Manor Lake Assisted Living & Memory Care in Canton, we are forever grateful for those that have served our country and their families. We would not be where we are today without each of the men and women who have served. Let's celebrate them together!