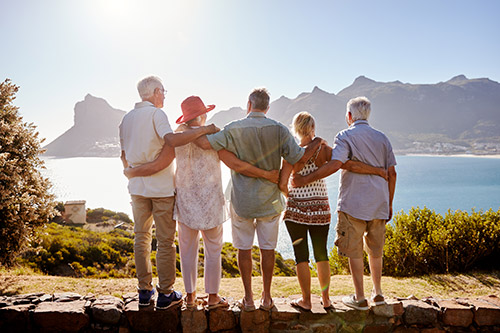 Sometimes the most beautiful moments with your senior loved one starts right outside your front door and in your driveway. Whether you are an at-home care provider or currently trust us with your senior assisted living or memory care services, consider going for a therapeutic drive with the ones you love and care for!
You may not know this, but according to Travel and Leisure, several of the top 15 most beautiful fall drives are very close by in North Carolina, Virginia, and Tennessee! According to Travel and Leisure, the colors are in full swing by mid-October on the East coast. So, head on out!
Just for your information, here are 15 must-see places to drive through this fall:
Mount Mitchell State Park, North Carolina
Michigan's Gold Coast, Traverse City
Blue Ridge Parkway, Virginia
Coastal Maine
Olympic Peninsula, Washington
Ozarks, Arkansas
Moosehead Lake Region, Maine
The Green Mountain and Mad River Byways, Vermont
Lake Placid, New York
The Driftless Region, Wisconsin
Skyline Drive, Shenandoah National Park, Virginia
Cades Cove, The Smoky Mountains, Tennessee
Crested Butte, Colorado
The Enchanted Circle Scenic Byway, Taos, New Mexico
Eastern Sierras, California
So, what if getting out for a ride is simply not practical or possible. Consider taking a virtual tour of these great places on the internet. Either way, take some pictures of the quality time spent together and consider sharing your stories with us. Enjoy your trip and as always, if you have any questions, contact us anytime.