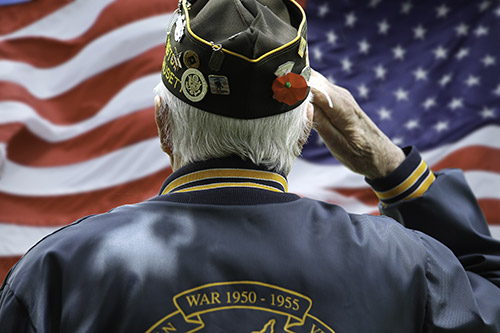 Memorial Day weekend is just around the corner. While Memorial Day signifies the start of summer to many, to those who have served our country or have a loved one that fought and did not come home, Memorial Day is a sacred day of remembrance.
Here at Manor Lake Senior Assisted Living and Memory Care, we have accomplished veterans living among us who have fought heroically for the freedom we enjoy and often take for granted. Individuals from the Greatest Generation and those that followed, who have endured many hardships with astonishing resilience.
Please remember to take time to honor and remember those who have faced the ravages of war and sacrificed their own lives for our country. Realize that the living senior veterans within your life and those around you very likely suffered the combat loss of good friends and fellow combatants. Remember that Memorial Day is tough for so many of those that served. Memorial Day can (and should) be a day when we are there for them. They certainly were for us.
With heartfelt thanks, our Manor Lake senior assisted living staff and our memory care community staff here in Canton remembers all the men and women who have bravely served our country.