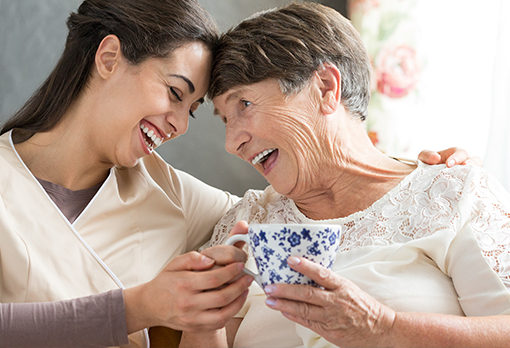 We're going to help you out here by defining ten questions you should ask us when visiting our Manor Lake Memory Care Community here in Canton . Of course you should ask these ten questions (and the host of your own personal questions) to any professional care facility that you might trust to take care of your loved ones. We win when you ask the hard questions that lesser professional memory care communities have trouble answering. Here are ten questions that, when answered to your satisfaction, should give you great confidence in that care community:
How is the memory care center secured? This question relates not only about how the community protects from intrusion but also how the community guarantees resident safety against exiting the facility. Protecting the residents against very common "exit-seeking behavior" of the memory care patient is a critical challenge to each and every memory care community. Quality care communities will have their entrances access controlled 24/7 and reserve elevators for staff and visitors. In some communities residents wears a bracelet with an electronic sensor. Additionally a resident can have a personal security alarm on his or her bed and/or wheelchair. A personal security alarm can alert a staff member in case a patient tries to stand up without remembering that they require assistance.


When do residents get exercise and fresh air? Memory care communities need to guard against exiting, but residents need a secure outdoor area for fresh air and recreation. Circular paths for walking, both inside and outdoors are common features of the best memory care communities.


Does the community have structured daily activities? Structured activities led by skilled providers and therapists can greatly improve a person's quality of life. The best communities offer a full programming calendar. For example, residents might get art therapy, bake bread and cookies, sing, and visit with a therapy dog. The facilitated activities are designed to help keep residents' minds active and lessen symptoms of decline. This sort of memory care might also help slow the progression of dementia.


Are psychiatric and psychological services provided? Many memory care communities have staff or visiting specialists to help with residents' psychological needs on a one-on-one basis. These caregivers can provide therapy and help patients establish or adjust a medication regimen as their disease changes.


Do physicians and other medical specialists visit the community? Such visits can make life easier by eliminating the patient's need for transportation to a clinic.


What training do the caregivers receive? Ideally a registered nurse will be on duty 24 hours/day as residents could have medical emergencies at any time. Ask for the hours of skilled nursing, and also ask about the training that personal caregivers receive. What are the criteria for getting hired? How are staff trained once hired?


What is the ratio of staff to residents? Memory care costs more than standard nursing home care partly because a higher ratio of staff to residents is needed for safety and comfort. Ask for the staffing ratios for daytime and night.


Does each resident have a customized care plan? Alzheimer's and related diseases develop differently for everyone, so the best care for dementia patients is highly personalized. It's also good to ask whether residents are grouped by cognitive level.


What is the discharge policy? Residents of a senior facility, like residents of any mainstream apartment complex, can be evicted. This might happen if the resident becomes physically aggressive or otherwise disrupts the community. With memory care patients, disruptive behaviors are more likely regardless of the residents' temperaments when they were more "themselves." Be sure to ask how the staff is trained to respond in case your loved one or another resident exhibits disruptive behaviors, and get a full understanding of the center's policies for discharge.


What type of care is the community unable to provide? Understanding the criteria for involuntary discharge can help you understand what sort of care they cannot provide. Also be sure to understand whether they'll be able to continue caring for your loved one if he or she becomes bedridden or needs to use a wheelchair. You might also want your loved one to live at a facility that uses sight, sound, and other senses for memory therapy. Some patients would also benefits from Parkinson's therapy and other specific care options.
For more information on memory care, contact Manor Lake BridgeMill.