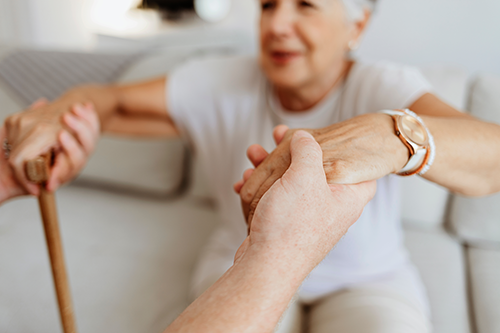 Hello to all our blog fans here at Manor Lake Assisted Living & Memory Care here in Canton. Today we return to the daily subject of inquiry from seniors and their caregivers alike: What are the critical indicators that it is time to pursue professional assisted living services? We answer many frequently asked questions that orbit around defining the turning point when a loved one no longer is best served by loved one's at home. The bottom-line truth is everyone is different and warning signs are rarely absolute or all-encompassing.
Here are a few more behaviors and habits that can suggest it's time to explore assisted living. Here are seven things to consider:
Does your loved one regularly incur minor injuries? Have falls become a frequent occurrence?


Have they grown increasingly forgetful? Do they forget to show up for appointments or other plans? Do they need constant reminders to take medication or eat (this can manifest itself in weight loss)?


What does their social life look like? Are they in regular contact with friends or involved in activities that take them outside of the home?


Does their house seem neglected? Is the living room full of clutter, and the kitchen full of dishes, expired food, and lingering smells?


Have you noticed changes in their appearance or grooming? Are they able to shower and get ready for the day without fear of falling?


Do they have a chronic illness or injury that has escalated in recent months?


Are you comfortable driving in the car with them? Are they alert and aware when on the road? Have they been involved in several fender benders or accidents?


While there are certainly other considerations to weigh, the sum of these factors can be indicative. If you are observing patterns of injury, forgetfulness, negligence, or isolation, it's wise to seek out professional counsel. Talk to your loved one's primary care doctor to get at the root of these patterns and how you should respond.
Manor Lake Assisted Living and Memory Care is Canton's most celebrated community that serves both the assisted living and memory care needs of area residents. Stop in anytime as we'll be glad to show you why.