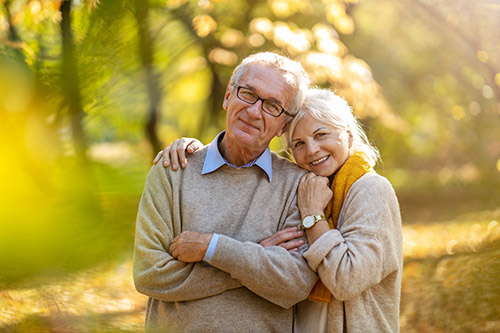 When it comes to happiness later in life, there is one factor that countless studies show is key for most people: Social connection. More important than money or one's past career success, research from around the world shows people need social activity to genuinely enjoy their "golden years."
Keeping active and engaged is important at any age, but for seniors, it is vital. When it is time to think about living arrangements for the latter part of one's life, it's so important to consider how various communities do or don't foster those social connections. We're certain you'll find that Manor Lake Assisted Living & Memory Care here in Canton will pass all your tests.
Happiness and connection are tied to physical health as well. For example, one study looked at 1,110 seniors without dementia. Their social activity levels and cognitive functioning were measured over 12 years, and the results were amazing. Those seniors with a higher level of social activity had a rate of cognitive decline that was 70% lower than those with less social activity. Studies also show that happier senior citizens live longer.
Finding connections later in life
The problem is that many seniors find themselves without those social connections. Over the years, family and friends move away and pass away, and opportunities for connection dwindle as people retire from jobs and their children leave home. Lives that once bustled with business and social activity can become quiet and lonely.
Fortunately, there are senior assisted living communities like ours that foster social connections and help keep seniors engaged, connected and happy. Whether you or a loved one seek professional assisted living services here in Canton or you seek professional memory care services for a loved one in or around Canton, Manor Lake is here for you.
We provide living arrangements that give seniors both the level of autonomy they want and the support they may need. Amenities like chef-quality meals served three times a day and weekly housekeeping services mean there is more time to engage in activities, develop new friendships and spend time with family. An array of activities and opportunities promotes an active lifestyle and lets seniors pursue their passions and explore new interests.
For more information, please browse our Manor Lake Assisted Living & Memory Care website.