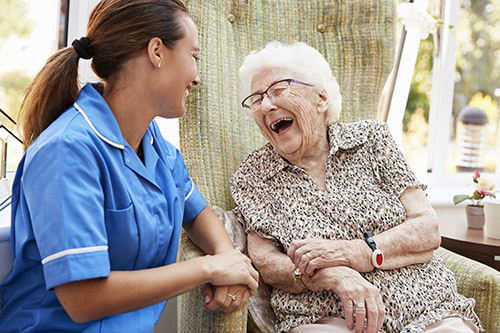 Greetings to our faithful blog readers, cherished assisted living residents, memory care residents, and family members all! It occurred to us that many of you may not realize the constant dedicated efforts of your support team in continuing education. The quality of all our caregivers is humbling to us and should serve as comfort to you. We'd like to make that point with you today by simply bringing to your attention just one of the countless subjects our staff invests their time and energy upon: Parkinson's and End of Life Care.
We are promoting continuing education regarding Parkinson's and End of Life Care at no cost to our administrators and nurses. Parkinson's and End of Life Care is a 1-hour continuing education program approved for administrators, and nurses. We will examine clinical characteristics of Parkinson's disease in its later stages as well as special care considerations and issues that might arise. Also discussed are end of life care concerns among individuals with late stage Parkinson's disease and the introduction of hospice services.
Many seniors in residential care are diagnosed with Parkinson's disease and many other forms of dementia. Most will receive end of life care. It is important to look at the many care needs of the resident during their final stage of life.
Again, this is just for your information to remind you that those administrators and nurses that you see on a regular basis here at Manor Lake Assisted Living and Memory Care here in Canton work hard each and every day, both within our care community and within the classroom. We thank them all here, and if you can, maybe you can thank them as well.