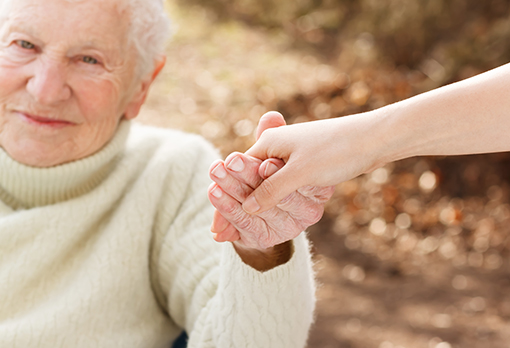 There exist some commonality between the services provided within a senior living community versus those services provided within a memory care community. Because we provide both services, we can expertly consult you on the differences between the two. We offer this blog post to those of you who may be wondering when it might be time to graduate your loved one out of assisted living and into a certified memory care community.
Physical Differences Between Memory Care and Assisted Living
Memory care is typically architecturally designed to meet the specific needs of Alzheimer's patients. Unlike some assisted living facilities, memory care units do not have individual kitchens for their residents. This is to keep the stress of those with dementia at a minimum.
While some assisted living facilities do have secure areas to accommodate those with mild dementia, memory care units put an extra emphasis on security to prevent patients from wandering, which is common in those with more advanced dementia. Many locations offer a secure outside area, so that patients can still enjoy being outdoors, while being unable to leave the property.
Since individuals with dementia may easily become stressed and confused, a special emphasis on creating a relaxing environment is common in memory care units. This may be done by creating a place where residents can gather, such as a television room, painting the halls with bright, colorful paint, and featuring a lot of natural light.
Another common manifestation of Alzheimer's disease is a lack of appetite, so some facilities may have a fish tank displayed in the dining room. This is because studies have found that something as simple as watching fish swim can stimulate one's appetite.
Other Differences
Generally, safety checks are done more frequently in memory care units, and some residences even utilize tracking bracelets that will sound an alarm if a resident goes too near an exit. Memory care units also tend to follow a more rigid scheduling structure, since those with dementia can easily become stressed in unfamiliar environments and generally do better with routine.
It's common for those with Alzheimer's to have a lack of appetite, so memory care units put forth considerable effort to design meals to address this issue. This may be done by creating a contrast between the color of the food and the plate on which it is served so that residents can easily see their food or by offering flexibility with dishes.
Extra safety measures are also taken on memory care units to ensure the safety of their residents. Examples include locking up items that are poisonous, such as shampoo, laundry detergent, and mouthwash containing alcohol.
Skills / Training of Staff
In assisted living, staff is trained to assist patients with their activities of daily living, such as helping an individual to bathe and offering help with changing clothes. In memory care units, staff is also trained to assist with activities of daily living, as well as trained to handle the specific needs of those with Alzheimer's and other dementias. This training includes understanding how the disease manifests, knowing why dementia patients may exhibit disruptive behavior, how to respond to it, and how to communicate with individuals with dementia.
Staff to Patient Ratio
For assisted living facilities, there currently is no nationally set guideline as far as what is an appropriate staff to patient ratio. This is left up to individual communities to determine the "sufficient" ratio to best meet the needs of their program and residents. (This may be governed by the state in which one resides). That being said, memory care units do require a higher staff to patient ratio in order to adequately provide the care needed for persons with dementia. An ideal staff to resident ratio is 1 staff member to 5 residents, but again, the staff to patient ratio is not nationally governed, and 1 staff member to 6 residents is commonly seen. It is worth noting that even in well-run, properly staffed memory care units, the needs of an individual resident may exceed what the staff can offer. In these situations, the family may be asked to pay for several hours of outside care assistance each day.
Total Number of Residents
Assisted living communities offer a number of options as far as size. There are small communities, medium communities, large communities, and even communities that house over 100 people. As with the size of assisted living communities, memory care units also range in size from small to large. The number of residents has little impact on cost. Some persons with dementia will feel more comfortable with a greater number of fellow residents and others with fewer. Families should choose accordingly.
For more information, contact Manor Lake BridgeMill.
Source: dementiacarecentral.com