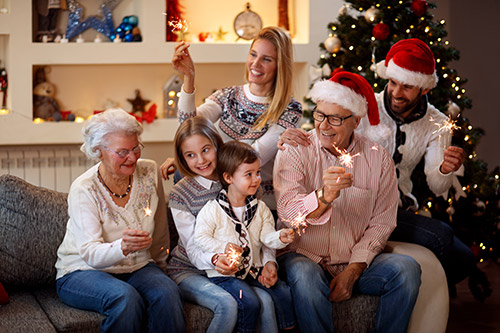 Today's blog post is targeted for our entire blog reading community. Whether you are a beloved senior assisted living resident here at Manor Lake, a loving family member of a memory care service resident, or one of the many providing loving care of a senior loved one within your own home, we hope you take this advice to heart. Simply give the gift of focused time this Holiday season to your senior loved one(s).
Backed-up ports and the corresponding lack of goods going through the supply chain could become a real-life "Grinch," making for a disappointing Christmas holiday for millions. Hundreds of huge cargo ships, stacked high with thousands of containers filled with clothing, electronics, toys and staple goods, are circling U.S. ports on both coasts with no slip to dock and unload. The massive gridlock is delaying what is usually at this point in the year a cresting apex for stocking store shelves for the holiday season, a make-or-break time of year for many retailers.
Consider telling your loved ones today, that you simply don't expect them to stress out trying to find you Holiday gifts. Tell them that your plan, this year, with all things considered, you're going to replace wrapped gifts for hours and minutes of loving fellowship. So many of you are going to (or already have) order that perfect gift that will not be delivered on time and thus adding to Holiday stress.
Sure, find some simple things commonly found at your local store to wrap and deliver, but communicate to your senior loved one that you look to take an overnight trip somewhere with them or even that you plan to take a simple drive around town. It's a plan that will surely pay emotional dividends.
As always, if you have any questions regarding professional senior assisted living or memory care services, contact us anytime.