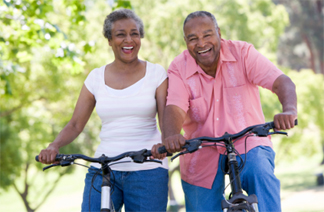 Welcome back to our blog page for our Canton-area assisted living and our Canton memory care community. A common discussion during the Holiday season is: "During the happiest time of the year, why do I sometimes feel down"? Well, sometimes it's explainable because a particular Holiday, month, or day of the year triggers meaningful and reflective memories. But maybe it has nothing to do with the Holiday.
Today, we want to share with you the "Four Worst Habits for Good Cognitive Health". These conclusions emerged out of the Mayo clinic, one of the most highly respective research institutes in America. Here are the main controllable threats to good cognitive health:
Sedentary Lifestyle
Poor Sleep
Mystery Cause (Sorry, you must watch the video to learn this one)
Negative Thinking
Sedentary Lifestyle. Having a sedentary lifestyle has been linked to mental health concerns like depression, anxiety, and chronic stress. So, sitting for more than eight hours a day can lead to decrease in motivation, contribute to fatigue and make it difficult to manage stress and anxiety. For those of us who move via wheelchair, then Mayo advises us to simply roll more.
Poor Sleep. Insufficient sleep can slow down your thinking, impairs your memory, concentration, judgement and decrease in your decision-making skills. This can also impede learning as well. Studies show that between 7-8 hours a day can be essential for stimulating brain growth.
Time in the Dark. Don't spend too much time in the dark. A decrease in sunlight exposure can lead to problems like seasonal affective disorder, and even depression, so make sure you're opening those blinds, getting some sunlight every day and go outside from time to time.
Thinking Negatively. Don't think negatively. When you're constantly stressed and anxious, it takes a toll on your mental health. This can lead to problems like depression, anxiety, and even dementia. Keep your brain healthy, make sure you're thinking positive thoughts.
From all of us at Canton's assisted living community and our Canton Memory Care community, we wish you peace, happiness, and the blessing of the best cognitive health possible.