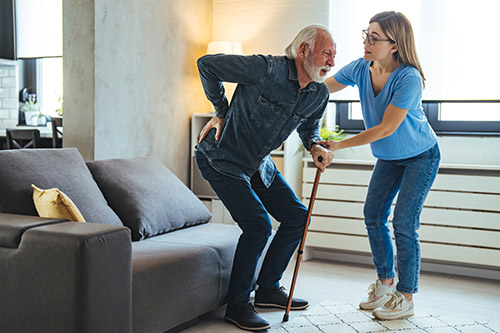 Hello to all our blog fans here at Manor Lake Assisted Living & Memory Care here in Canton. Today we return to a FAQ, a subject that we've covered before, and a topic that is understandably stressful for both our seniors and their families. Transitioning to managed care means saying goodbye to a home that's comfortable, familiar, but may no longer be safe. A high percentage of new residents and their family members here within our senior assisted living community contemplated moving for months. They did this for good reasons. Transitioning from independent living is without doubt one of the most difficult decisions anyone will ever make.
Our advice is to acknowledge these feelings but to also focus on the positive aspects of moving. It's also important to seriously evaluate and consider your current and future needs. Some reasons why considering a move might be the right choice include:
A desire to live closer to friends or family. If loved ones and family members live far away, you may want to move closer to have a support system nearby.


Managing a medical condition that will require an increasing amount of care. It's common for older adults to need more care as they age, especially if they're managing a medical condition. If you have any medical concerns that may require more long-term support, it's important to consider those needs and make a plan before a real need arises.


Loss of a spouse or loved one. The death of a spouse or other close loved one may leave a void that can be difficult to navigate, especially if new tasks and responsibilities that were once taken care of are suddenly introduced. A loss can also lead to feelings of disconnection and loneliness. If this is the case, the social connections offered by communal living offers a great leap in quality of life.


Craving more social interaction. The loss of a loved one is not the only reason an older adult may feel lonely or isolated. If communal living with built-in social support sounds appealing, and it should, contact us today. We are certain there is a list of benefits that you have never even thought about.