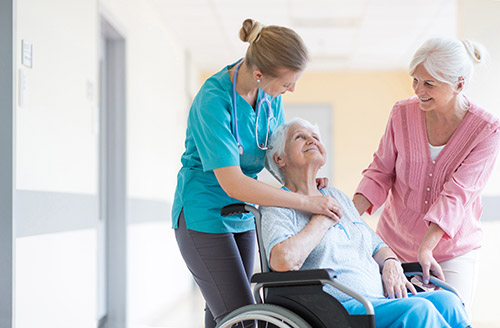 Have you ever "drawn a blank" trying to figure out something fun to do while visiting your loved one within our Senior Assisted Living community here in Canton or within our Memory Care Community also in Canton? Well, rest assured you are not alone.
We all tend to over-complicate things when it comes to spending time with our senior loved ones. They really don't have high expectations. The fact that you are there for them sends all the message they need. But understanding full well that you'll still struggle to come up with a new activity, we'll just throw something as food for thought. Bookmark this website: NationalDayCalendar.com
How easy might it be to simply go there and choose any one from the long list of "National Days". You don't have to match the exact National Day event to the calendar day of your visit. Use it to simply give you ideas. For instance, the 15th is "National Pears Helene Day". Huh? Well, when you and your loved one discover this is the day to combine warm poached pears, vanilla ice cream, and chocolate sauce, you both have something to look forward to. March 19 is "National Certified Nurses Day", so why not discuss with your loved one how to express your appreciation for the dedicated Manor Lake Assisted Living & Memory Care staff who provide loving support each and every day. Why not add your own personal touch to the day by extending appreciation to every member of the staff, not just those with "RN" on their name tag. There's a lot of love doled out by the cleaning staff, the culinary staff, maintenance staff, drivers, administrators, and every contributor not mentioned there.
Happy "Whatever day it is today" day! And enjoy your day with your loved ones as we do every day here at Manor Lake Assisted Living & Memory Care!