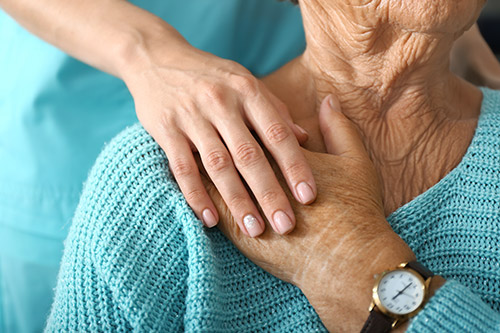 Our team of professional memory care and assisted living care providers here at Manor Lake Canton are there for all of you at home care providers. Much of our blog is dedicated to works designed to assist you in your selfless commitment to your senior loved ones. Unfortunately, there will come a day when solo home care or professionally assisted home care is no longer enough. For those of you who have arrived that moment, please know that your friends here at Manor Lake Hiram Assisted Living & Memory Care are ready with open arms to provide the loving care necessary to deliver the quality of life that both you and your challenged loved one(s) deserve. So, let's start with the basics.
Everyone ages differently. While some age-related changes are inevitable, such as slower reflexes and vision challenges, other issues can vary greatly from person to person. Lifestyle and to a lessor degree, genetics, are key determinants in how healthy you are at every age.
This is important information to keep in mind as you search for a senior living community, whether for yourself, a spouse or aging parents. It might be that a senior is active and independent at the time of a move, but what happens when needs change?
Understanding Care Options in a Senior Living Community
Moving is tough at every age, but more so for older adults. This is why making a second move during the retirement years is something to avoid if possible. Understanding what types of care a senior community offers and what happens if care needs change over time are important issues to address before making a decision to relocate. This includes if one parent needs more or different care than another.
If you aren't familiar with different types of senior care, this quick overview might be helpful:
Independent living: This type of senior living, also referred to as a retirement community, is designed for the active older adult. Because meals and home maintenance are provided, residents are free to pursue favorite pastimes. On-site activities and events are another attraction that lead many to choose independent living.
Assisted living: Some older adults and their families find assisted living to be the best of two worlds. Residents appreciate the independence of having their own private living space, but do so knowing that services are available 24/7. They can receive assistance with personal care, housekeeping, medication management, toileting, and more. That's in addition to meals and wellness programs.
Memory care: Designed to allow adults with Alzheimer's disease and other types of dementia to enjoy their best quality of life, memory care programs are typically a part of an assisted living community. Specialized caregivers, dedicated dining services, and a safe, supportive environment are standard. Memory-focused daily activities allow residents to remain engaged.
At each community you visit, ask the staff about how they handle changes in needs after a senior becomes a resident. Are different types of care available on the same campus? Can residents move from one to another seamlessly?
When you are weighing options for yourself or your parents, choosing a community that offers multiple levels of care is something to consider. If one person develops different care needs, a couple can still remain a part of the same senior community. Even if these changes require separate living arrangements, they will still be in an environment that is familiar to them surrounded by team members they know.
Now is the time for you to seek a consult regarding how Manor Lake Assisted Living & Memory Care Canton can improve the quality of both you and your loved one's lives. Call us!