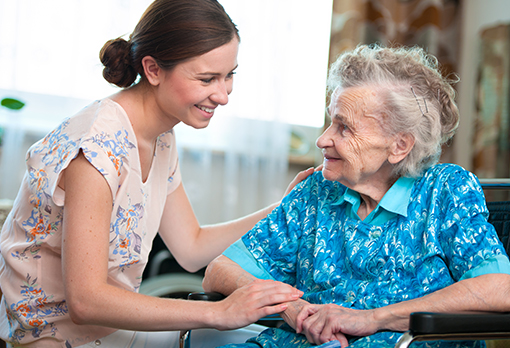 Researching where a loved one with dementia can secure the best quality of life and quality of care is an unquestioned labor of love. It's possible that you have researched and possibly visited several communities while looking for the right memory care program and community for your dear loved one. We are proud of the repeat feedback we get from our resident family members that we are the first and ONLY Alzheimer's and Dementia home community that they visited. We're told by many that they knew we were right for their family from the moment they walked in.
When deciding where to move your loved one consider the following:
Support - The right memory care community delivers support and does not motivate complete dependency. It's important that your memory care community promotes independence and self-sufficiency to the maximum extent possible.
Choice and Dignity - Safety certainly is a top priority when looking for the right assisted living and memory care community. Encouraging an active lifestyle need not introduce risk to memory care residents as long as risk in professionally managed. Activities such as walking and exploring are important to boost senior's health and dignity but the activity must be actively managed by trained professional care givers. We are those caring, energized, and trained professional care givers.
Purposeful Experiences – Lifelong hobbies can and should be carried forward into memory care services. Bingo and live music provide entertainment, but lifelong loves like holding and playing musical instruments, dance, and any other art can and should be incorporated into managed memory care.
We'd welcome the opportunity to share with you our approach to memory care services here in Canton. Contact Manor Lake BridgeMill anytime!