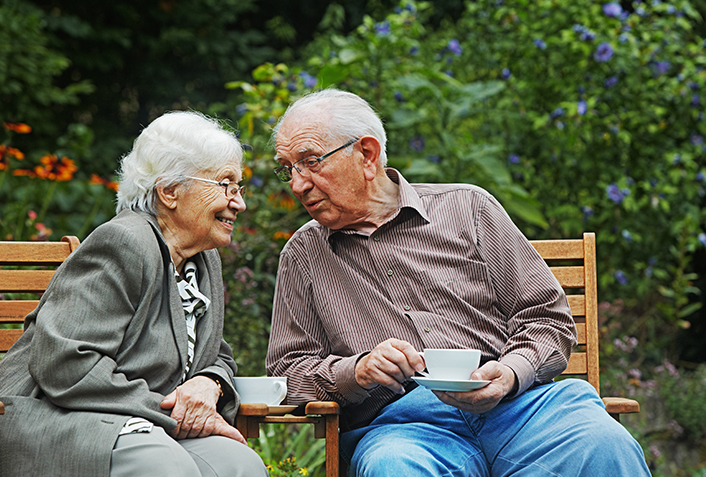 Gardening is a common hobby among many (if not most) Americans as it promotes both mental and physical health. That is why we celebrate gardening as an active activity for our memory care residents! Gardening is a celebration of regeneration and gardening regenerates the spirit of not only our memory care residents but it regenerates the spirit of their family and our staff as well.
Here are several reasons why this particular stuff should be part of the many craft making activities for seniors:
Promotes Mental Health - Starting a garden and caring for plants requires a person's focus and concentration. The activity enables the grower to be mindful of the nature and surrounding. This is beneficial for seniors with dementia for it exercises the brain.
Relieves Stress and Anxiety - Simply by digging soil, planting, pruning and watering the plants can promote sense of peace and contentment. Also, getting a fresh air as you care for your garden in the open calms the mind and releases tensions in the body.
Promotes Exercise - As a matter of fact, gardening can help you burn calories up to 330 per hour. It is actually considered as a moderate to high intensity form of physical activity.
Immune System Enhancer - Since you got to spend more time outdoors to do your gardening, you get to take advantage of the Vitamin D that you directly get from sunlight. Vitamin D is important to better absorb calcium in body.
Decreases Blood Pressure - Since gardening is a form of exercise, doing this physical activity regularly can help better manage a senior's weight which in due course lowers blood pressure as well.
Enhances Balance, Flexibility and Stamina - Gardening tasks involves stretching and walking. Thus, in the process improves balance, flexibility and stamina.
At our Manor Lake Assisted Living and memory care communities gardening is one the most celebrated recreational therapies by our treasured residents. This activity is indeed a fun hobby to develop packed with many health benefits.
Contact Manor Lake BridgeMill to find out more about our recreational activities that we have in store for our senior residents.