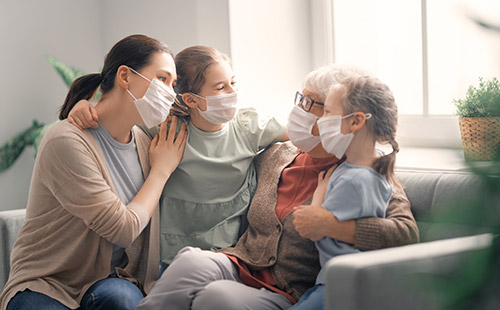 If you've ever flown on a commercial flight, you were briefed that "in the event of an emergency, secure your oxygen mask first". This clearly makes sense because you can't serve those dependent upon you unless you take care of yourself first. One of the things we take seriously here at Canton's Manor Lake Assisted Living and Memory Care is a commitment to all of you out there providing at-home assisted living services and/or memory care services.
You too, at some point in your life may find yourself taking care of aging parents or elderly members in your family, in the same way, they cared for you. Never forget that it's not easy for your elders, who were once independent, to become dependent on you or on others for their basic care. You can never say what turn life may take. God forbid if a parent has a sudden accident or slips in the bathroom – would you really be in a state to handle such a situation?
You can't be a full-time and fully focused at-home senior care provider. You must address your professional obligations, your home, and your family. Add in senior care responsibilities and life can surely become overwhelming. This is the primary reason why people opt for professional assisted living services and professional memory care services. No matter how much we love our parents and elders, at some point our cumulative responsibilities will render us all unable to meet the ever-increasing challenges of senior care.
Until that time arrives, for the sake of your loved ones, take care of yourself first. There is a volume of clinical study that reveal that those who take care of elders are at risk for anxiety, depression, stress, and musculoskeletal disorder. We understand and can advise. It's what we do and here at Canton's Manor Lake Assisted Living and Memory Care, we're here for you!