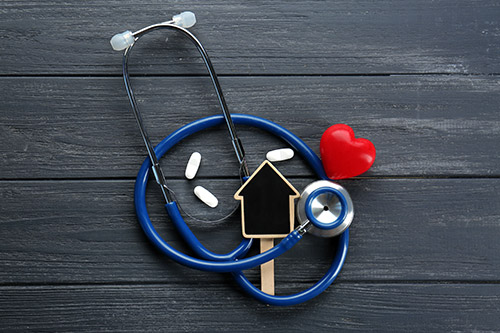 Caring for your loved one with memory issues is an exhaustive yet fulfilling labor of love. Without doubt it is very stressful as well. At some point this labor of love becomes an unhealthy tax on both the mental and physical state of the caregiver(s). It is at this point where guilt sets in when we recognize our inability to keep pace with the ever-increasing challenge of providing memory care support services. This guilt is natural but fortunately it is usually short-lived once we come to accept the realities of life that, at some point, we must turn to memory care professionals to help us carry the load.
The key word there is "professionals". We are programmed to believe that no one outside the family can provide the same level of loving care that a family member can. But that is simply not true. When you enlist the support of senior memory care professionals in and around Canton you are empowering you and your family with the power of scientific research and professional expertise that will enhance the quality of life of your loved one in ways that the non-professional family simply cannot. No offense of course.
So, take the step to research your transition to professional memory care with confidence (not guilt) that you are about to increase the quality of life of both your loved one AND yourself. Conduct thorough research of the memory care communities near you to experience the campus, assess the skill and attentive nature of the staff, and to simply get a feel for the memory care community as a whole. Trust your instinct, it will guide you well.
If you think it's time to move your parent or loved one to a memory care facility, contact the memory care professionals at Manor Lake BridgeMill in Canton, GA. Our team is available to help guide you through this difficult process and answer any questions that may arise.